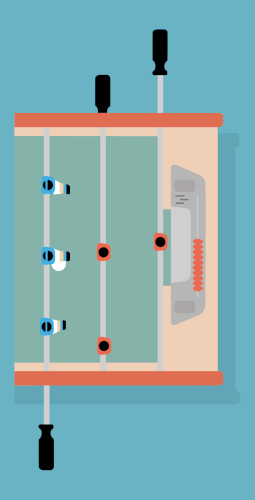 The snake shot is more advanced and used by many professionals in tournaments. This shot is almost always performed by the middle attacker. Unlike other shots, the player is not behind the ball when setting up the shot but on top of it.
You can then move the player left and right which changes the angle in which the ball would be hit. Once you see an opening the defense, you spin the rod 359° to hit the ball from behind.
Often it is hard to get a full rotation of the rod with your hand alone. This is way many professionals, put the wrist or forearm on the rod and pull it up to get speed and a full rotation.